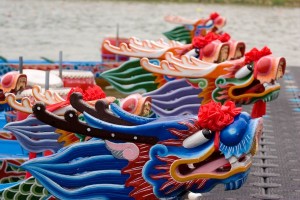 Dear LCCA mem­bers and friends,
The Dragon Boat Fes­ti­val potluck is on this com­ing Sat­ur­day (May 12) at 12:00 at the Holmes Park. Our tables will be near the park­ing lot by the lake and the main dri­ving path. We will have the LCCA ban­ner at the site. You don't need to sign up for this event. Since it is a potluck party, we would like each fam­ily to bring two dishes (main dishes, appe­tiz­ers, sal­ads, fruits, etc.) and each indi­vid­ual to bring one dish. LCCA will pro­vide drinks, sil­ver­ware and some addi­tional food. Mem­ber­ship renewal will also be avail­able at the event.
We look for­ward to see­ing you and your fam­ily at the party!